Christmas gift ideas for a cozy winter: Waterproof and hypoallergenic bedding sets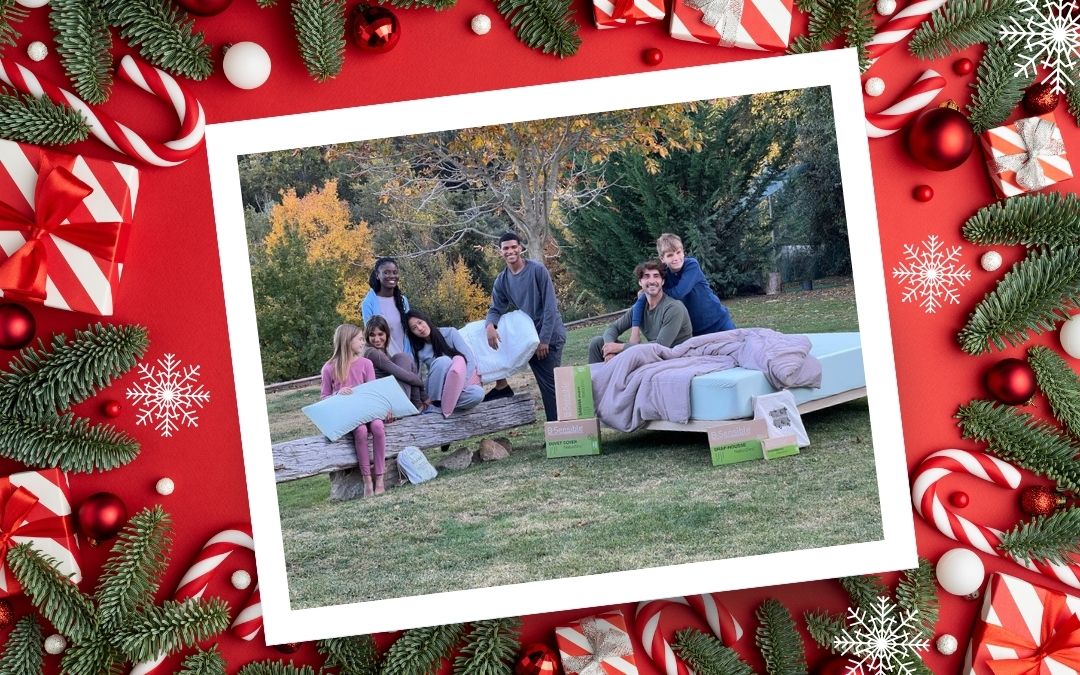 The holiday season is just around the corner, and as temperatures drop and the days become shorter, the appeal of snuggling up in a warm and inviting bed cannot be overstated. This year, consider gifting your loved ones with bedding sets that feature waterproof and hypoallergenic components, after all a good night's sleep is a gift that keeps on giving. From cozy duvets and blankets to waterproof sheets, ensuring that your loved ones have a restful and comfortable winter ahead will be a reminder of your care and love. Keep reading to discover some great gift ideas for a warm, healthy, and comfortable winter. 
1. Stylish fitted sheets
A comfortable and cozy bed starts with the right foundation. Fitted sheets, particularly waterproof ones, are essential components of a great night's sleep. They ensure a snug and wrinkle-free fit on the mattress while keeping the bed clean and free from spills and allergens. While functionality is important, aesthetics also play a significant role in creating a cozy bedroom atmosphere. Consider gifting a waterproof and hypoallergenic bedding set that matches your loved one's bedroom decor and style! Fitted sheets also make excellent gifts for children, elderly family members, or anyone who values a comfortable and healthy sleep environment. Children can benefit from the spill-resistant nature of these sets, while the elderly can enjoy allergy-free sleep.
2. Pillowcases
Pillowcases can be an excellent holiday gift idea for various reasons. First and foremost, they are highly practical and functional, being a daily necessity in everyone's bedroom (as most people use or have pillows in their beds). A high-quality pillowcase like our NATURZINC waterproof and natural pillowcase is not only available in different tones (which is perfect for any personality and style) but also has antibacterial and waterproof properties. Remember that pillowcases serve as protective covers for pillows, shielding them from various elements such as dust, dirt, and allergens that can accumulate in the bedroom environment and cause allergies or diseases. By encasing the pillow, they help maintain a cleaner and more hygienic sleeping surface.
Additionally, pillowcases offer protection against natural oils, sweat, and skin cells that we shed during sleep. These substances can accumulate on pillows over time, leading to discoloration and potential odors. The good thing about our Bsensible pillow case is that its antibacterial properties also reduce unpleasant odors. Overall, pillowcases play a crucial role in preserving the cleanliness, hygiene, and longevity of pillows, contributing to a healthier and more comfortable sleep environment.
3. Cozy duvets
Duvets are an essential part of any winter bedding set. Look for duvets with hypoallergenic fabric to ensure that your loved ones stay warm without aggravating allergies. Many duvets also come with special insulating materials that trap heat effectively, making them perfect for chilly winter nights. Our NATURZINC duvet will be perfect as it provides softness and warmth in winter, it'll feel like a cozy hug! Available in different weights for different degrees of warmth, it is lightweight, extremely breathable, regulates temperature naturally, and absorbs moisture, keeping the body at a constant temperature. For an extra touch pair it with its duvet cover to add a decorative touch to the bedroom.
4. Blankets
It is safe to say that most people are blanket lovers. Therefore, are there ever enough blankets in one's home? The more the merrier! Blankets are a perfect gift to enhance the style and coziness of any bed. They not only make your bed look inviting but also provide extra warmth during colder months. Actually, the psychological comfort of someone wrapping themselves in our cozy new NaturZinc Blanket can promote a sense of security and relaxation, contributing to a more restful sleep experience. Whether for functional warmth, aesthetic enhancement, or personalization, gifting a cozy blanket to a loved one is a gift that will be used as well as last for a while.
Gifting a high-quality set of sheets, pillowcases or a duvet for the holidays and winter season is a thoughtful way to show your loved ones that you care about their comfort, health, and well-being. Oh, let's not forget that any of these options are also great for the environmentally conscious, as our products are made from sustainable materials. These options promote both a healthy sleep environment and a healthier planet. So, as the holidays approach, consider giving the gift of a cozy winter – a gift that will be appreciated throughout the year!