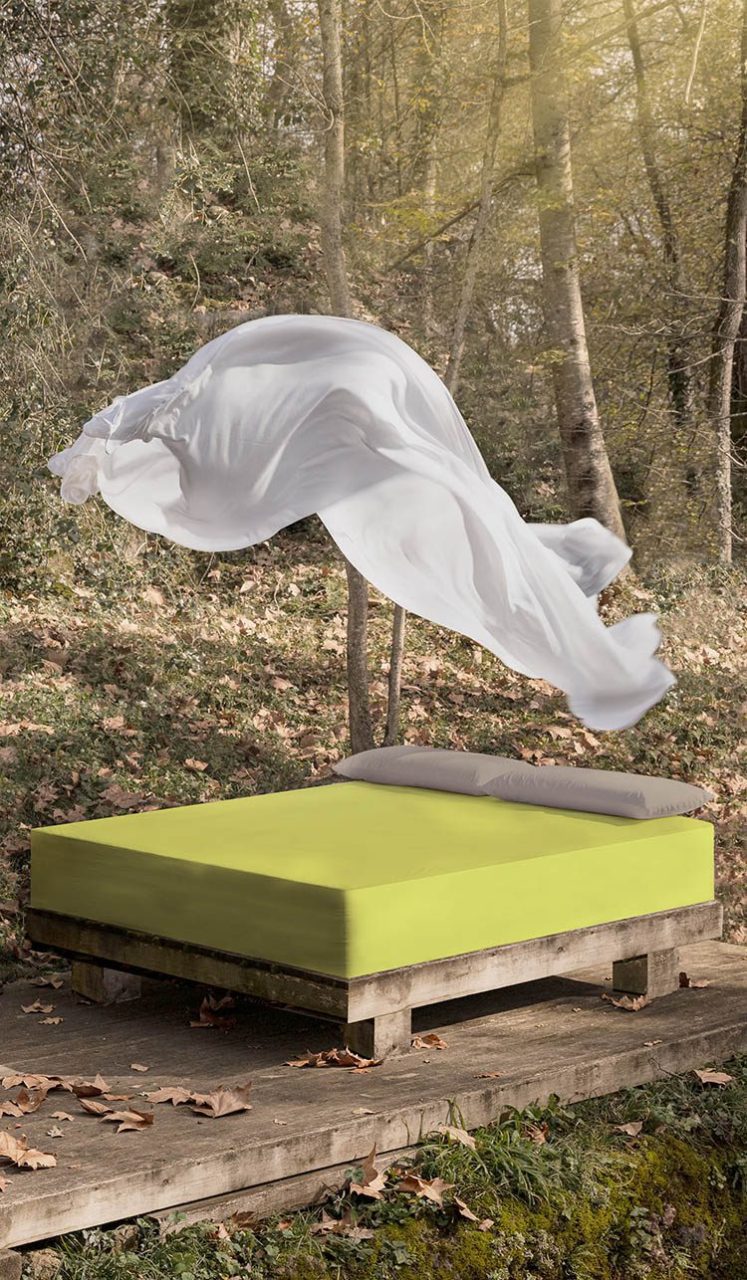 BSensible, sustainable commitment
There is no greater inspiration than nature and our facilities are surrounded by it. La Garrotxa, an enhancing county, is where we have been growing for four decades.
We invite you to follow this path with us, making your bedroom a sleeping sanctuary.
BSensible's commitment to sustainability is clear and sincere. We all win!
The only group in Europe with a completely vertical manufacturing process
We are proud to say that our process begins with the natural origin yarn to the ready-made product following strict standards of respect for the environment and sustainability.
The whole process is carried out in factories in Tortellà (MITSA) and Begudà (Bedding Industrial Begudà, S.L.).
Sleep healthily and contribute to the environment.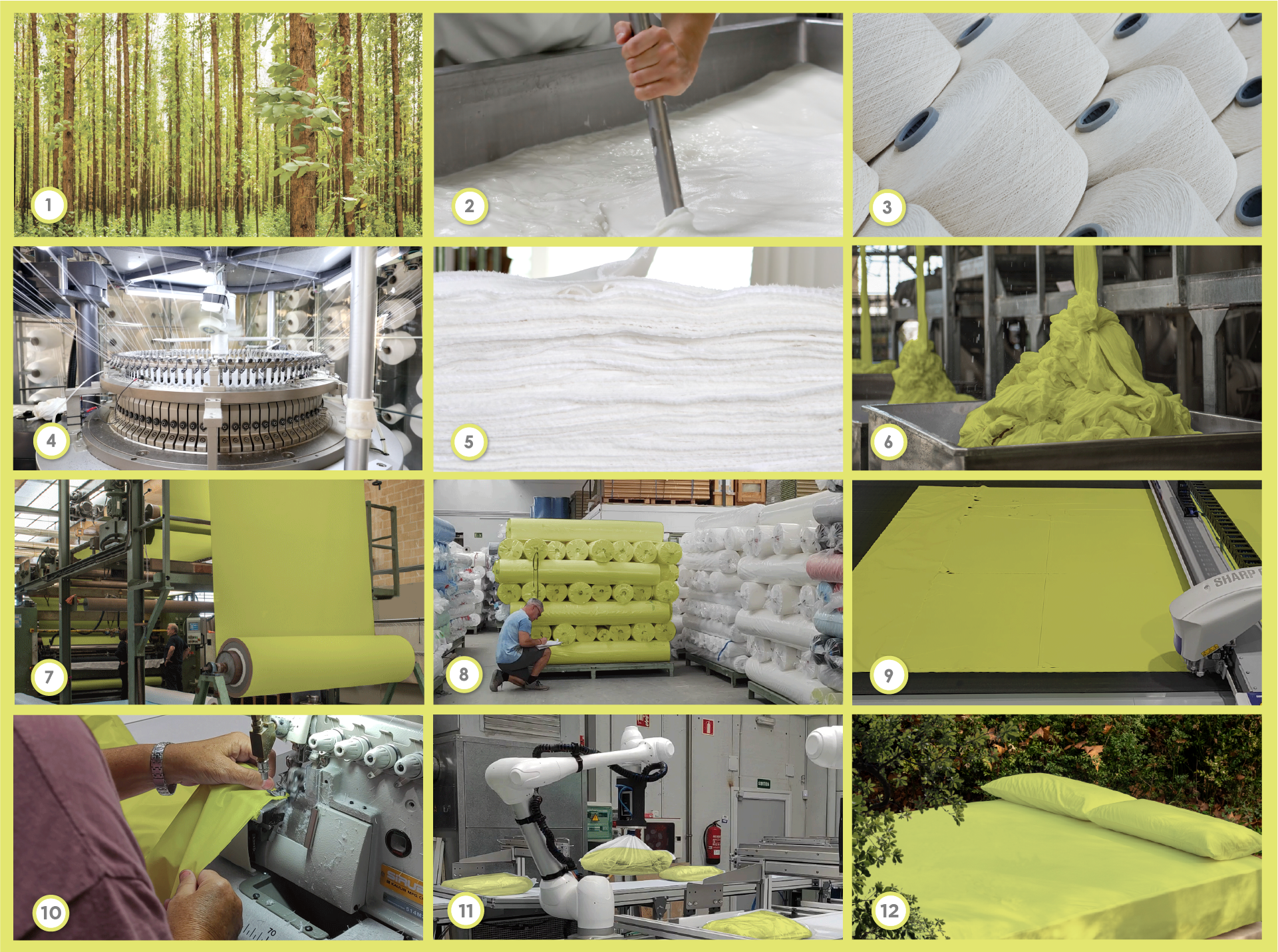 Types of fibers
We put our trust in natural origin fibers such as TENCEL and SMARTCELsensitive fibers that help maintain environmental balance by being integrated into nature's cycle.
These fibers are originated from the renewable material wood, are manufactured with environmentally responsible processes and are certified as compostable and biodegradable.
Underneath the fabric is where the magic happens!
Can a soft fabric really be waterproof? Waterproof and cozy enough for a good night's rest?
The answer is yes. We use a polyurethane membrane to waterproof our fabrics. And yes, polyurethane is a plastic and we would like to be able to replace it, but today it is the safest, best performing and most innocuous way to waterproof our products. It is designed to be durable and is very unlikely to end up in the environment contributing to plastic waste pollution, but we continue to work and test more sustainable alternatives that are being developed to improve our products as soon as possible.
Like the rest of the raw materials we use, the polyurethane membranes are of high quality, produced in Europe using environmentally friendly production processes and OEKO-TEX certified.
This way we offer a waterproof, breathable, highly elastic fabric that acts as second skin thanks to Dermofresh technology.
Working on sustainability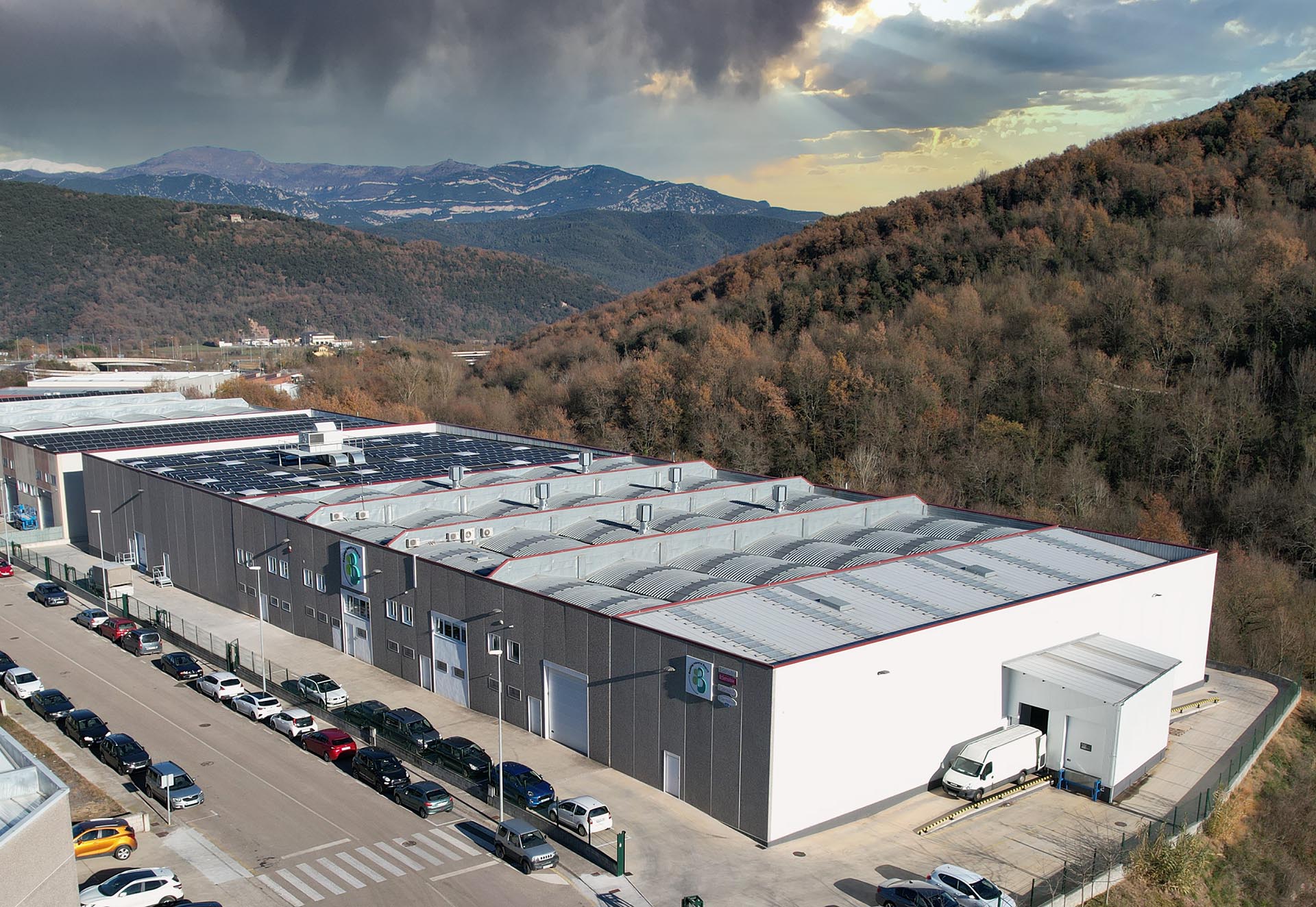 During the manufacturing process, we use 100% renewable energy.
The roofs of our facilities are equipped with solar panels.
We reuse all possible water as well as membrane plastics to wrap our products.
We use sustainable raw materials.
Our suppliers are local in order to minimize transportation pollution.
The packaging (BSensible NaturZinc) is totally recycled and printed with vegetable-based inks.
Thanks to ZnO, the fabric neutralizes the bacteria that cause bad odors. Therefore, you will be able to sleep more and wash less, so you will extend the life of the bed linen and save energy, water, time and money.
We make every effort to reduce our impact! BSensible, sustainable commitment