What happens if you don't protect your mattress?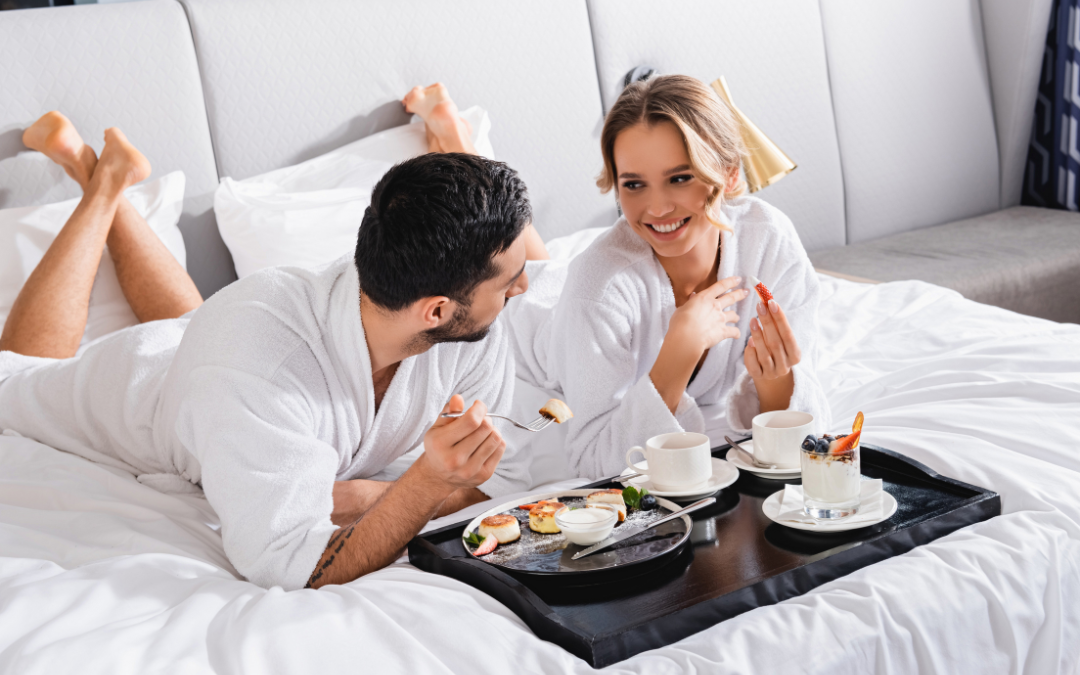 Mattresses are a fundamental part of life as we spend a large amount of time on them. And although the average mattress has an estimated lifespan of 8 years, it is important to give it the proper care to avoid bacteria, dust, and other particles from ruining it. A mattress protector can help keep your bed healthy and clean, making it a safe place for your family or customers. Keep reading to learn more.
For homeowners and families: severe health issues can arise
It is a proven fact that 1/3 of our lives are spent in bed. That means that as your mattress ages dirt, sweat, saliva, skin cells, bacteria, and other particles start to accumulate over time. This can not only make your bed feel uncomfortable and unattractive but have adverse effects on your health such as itchy eyes, skin irritations like dermatitis, and trigger asthma, or other respiratory issues. It is especially important to consider using a mattress protector if you or a loved one suffer from sensitive skin or if you live with people whose health is delicate such as toddlers or elderly people. Guarding your bed with a mattress protector is a way to provide your family with a barrier against dust mites, bacterial growth, or mold.
For those in the hospitality industry: you could have unhappy guests or face sanitary penalties
Keeping guests happy is a priority in the hospitality industry. Lots of people from all around the world come and go, therefore it's important to provide customers with high-quality and comfortable bedding that will protect them from allergens and nasty pests. This is a huge selling point, as guests will know that they are staying in beds that are clean and safe. In addition, using a mattress protector can help preserve the life span of the bed, thus reducing maintenance and replacement costs. Not to mention that you will avoid costly sanitary penalties from health authorities.
For those who care about their investment: you could lose some money
Mattresses can be hard on the wallet, therefore it is important to protect your investment as much as possible. You might rely on the warranty, but that can become nullified if your mattress is stained, damaged, or excessively dirty. The best way to save money is to use a high-quality mattress protector. This will help guard the bed against bacteria, fungi, fluid buildup, pet hair, and even fecal matter from bugs and mites. Protecting the bed will help you avoid losing money by having to toss it away and replace it with a new one. So, instead, preserve your bed investment by choosing a hypoallergenic and antibacterial mattress protector as soon as possible!
Remember that mattresses are one of the most used objects in a home as well as in hotels or hospitality accommodations. So, now is the time to put more thought into how clean and healthy your mattress is. The best way to avoid these issues is to invest in a BSensible mattress protector. Made from waterproof polyurethane, they are dense enough to retain liquids that can stain your mattress and ruin it in the long run. They also help reduce bacterial growth by keeping the surface dry and fresh. Check out all our available options today!