The ultimate fun gift guide from BSensible for everyone you know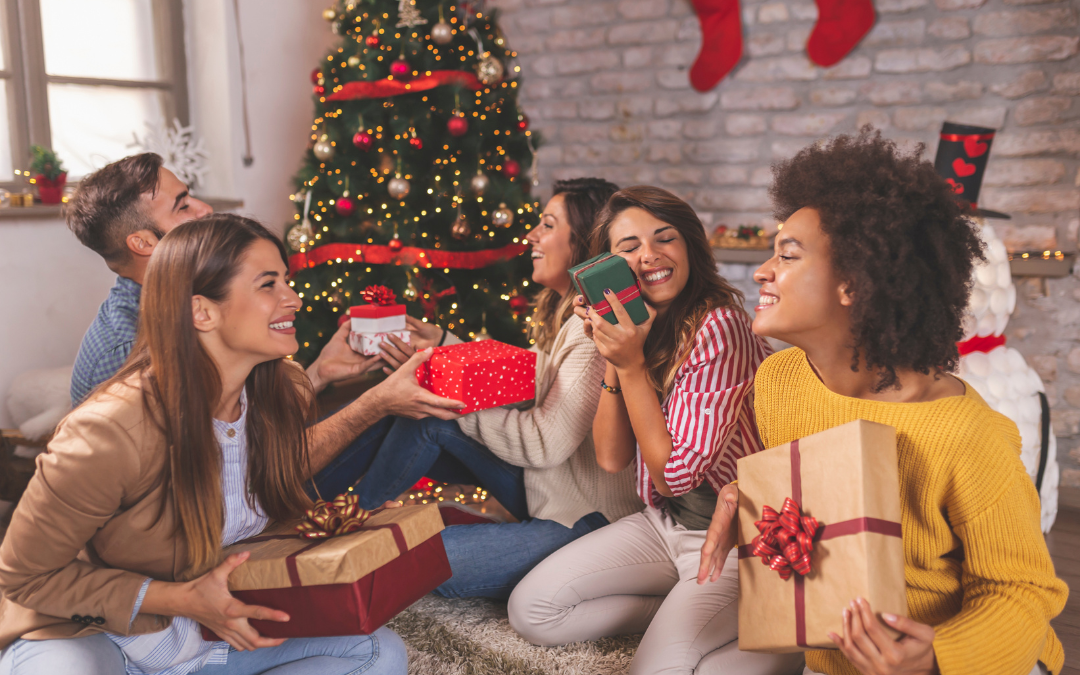 Holidays are here! And that also means it's the season when everyone is running around like crazy looking for the perfect gift. But we've made it easy for you this time with this fun Bsensible gift guide. There is a gift for everyone in your family and circle of friends. Spoiler: they'll appreciate these practical and comfy gifts.
1. Waterproof Fitted Sheets
This is the perfect gift for any age! Give it to your father who suffers from night sweats or that athlete cousin whom everyone knows loves to lay in bed after coming sweaty from practice (because your aunt keeps complaining about the smelly sheets).
The NATURZINC waterproof fitted sheet has antibacterial properties that reduce odors and a polyurethane membrane that prevents liquids from seeping in. And why not give it as a gift to that friend who can spend hours making sure his bed is perfect without any wrinkles? Plus, this product is fully elastic, which means it fits the mattress perfectly and won't wrinkle.
2. NATURZINC waterproof and natural pillowcase
Who would've thought that your high school long-time friend would become a beauty guru and influencer? Make sure you give her something she'll not only love but also use, like the BSensible NaturZinc pillowcase. This skin-friendly pillowcase is ideal for those who care about their skin or have sensitive skin as it has excellent dermatological tolerance. Not to mention its antibacterial properties that inhibit bacterial growth naturally and permanently. Go ahead and gift it to your teenage nephews (or their mother) who would be grateful to finally sleep over something that doesn't worsen their acne. And perhaps to that boyfriend or husband who says he doesn't drool, with this waterproof pillowcase it won't matter anymore!
3. NATURZINC duvet
The perfect choice for that sister who loves to watch movies wrapped in a comforter! Maybe it's time to buy a new one, so she can enjoy her movie or series marathons even more. This comforter is great because it is available in different weights for different degrees of warmth, is lightweight, extremely breathable, regulates temperature naturally, and wicks away moisture, keeping the body at a constant temperature. It's also a good choice for that brother or cousin heading back to college in that cold city. He's sure to appreciate something to keep him warm.
And don't forget about the NaturZinc duvet cover that you'll love for its comfortable knit fabric and practicality (no wrinkling, no ironing). Its timeless design is perfect for all seasons and the colors are so varied they will match perfectly with any tone in the bedroom.
4. TENCEL mattress protector
We all have that one family or friend who loves to host people. This mattress protector will be a very useful gift, as it is waterproof and its natural origin fibers keep the surface dry and fresh due to its excellent moisture management which consequently reduces bacterial growth. If you know someone who has an Airbnb apartment this will also be a great gift. Why? Simple, the mattress protector will act as a natural barrier against dust mites and other germs from travelers coming in and out of the house. And why not also gift it to mom to help her save money? Having a mattress protector helps maintain the properties of the bed and prevent stains or damage, thus preserving the life of the mattress (and saving money in the long run).
5. TRAVELLER memory foam pillow
Do you have a friend who is always traveling and missing flights? That free spirit will love having a travel pillow specifically designed for their needs. This pillow will allow them to turn any corner of the world into their sanctuary of relaxation. Airports, planes, buses, and trains are crowded and that means there are germs everywhere. But this pillow will make traveling more comfortable and safe. It is waterproof, ideal for sensitive skin, antibacterial, and even comes with a travel bag to store the pillow rolled up so it takes up as little space as possible!
The best part? Any of these items would make great gifts for your friends or family who care about the planet, as all of these products are made with social responsibility and environmental sustainability in mind. These are unique gifts that we're sure will be greatly appreciated, as they are quality items that are easy to care for and help improve everyone's sleep. And don't forget to enjoy them yourself. This holiday season is about sharing and caring – Happy Holidays!