Prepare your bedroom for the fall with these 5 easy tips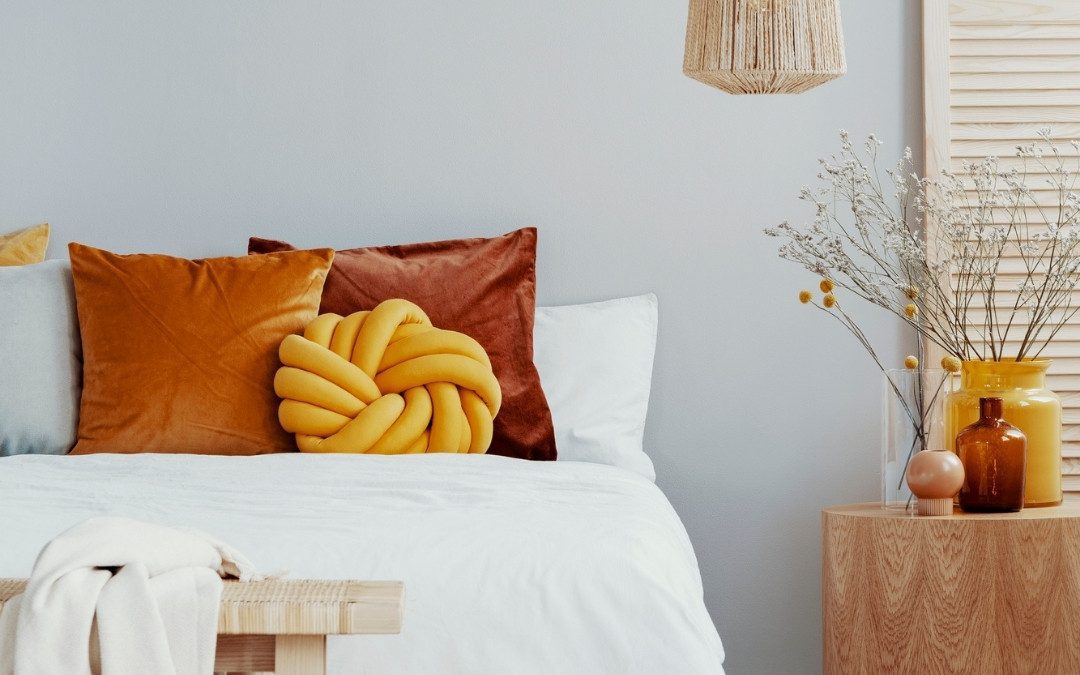 A change of season is already here, and this means putting away summer items and preparing your home for the cold weather. Winter can be a cozy season, especially if your bedroom is equipped with the right things. There are plenty of easy things to do to turn your bedroom into a welcoming space for the fall. Here are five tips on what to do.
1. Winter-ify Your Bedding with Layers
As the doors to the fall open, your bed will have a new mission of keeping you warm. It is best to switch to a varied bedding set. Perhaps it's a good idea to have a first layer made of soft and fresh sheets that are comfortable to sleep on. To add warmth add a linen duvet over the sheets or a fluffy comforter.
2. Pile Up Your Bed With Pillows
Dress up your bed with big, cushy pillows. This will help you keep warm, give your room a nice glow and make you want to go sink into your bed. You can mix and match sizes, add one or two BSensible cosmetic pillows, and perhaps an additional one for decoration matters.
3. Warm Lighting, For Warmness
Lighting makes a huge difference in the look & feel of a space. Get ready for fall by adding some low, soft lighting to your bedroom. Perhaps something like a bedside lamp with warm tone bulbs is a good place to start.
4. Rearrange Your Bedroom's Furniture
It could've been the case that you moved your bed closer to a window during the summer. Maybe for the fall, it is better to keep it far from the window. Rearrange the bedroom in a way that helps you stay warmer.
5. Upgrade Your Bed
If you've been wanting to make an upgrade to your bed, fall is a great time to do so. That being said, investing in items that will contribute to the maintenance of your new bed or mattress will be key for its durability. A waterproof quilted mattress protector will not only protect the mattress but also add extra comfort to the bed.
Fall is a season enjoyed by those who are prepared for the cold. Make sure your bedroom is a warm space, and prepare it with the necessary elements to enhance comfort and warmth to avoid extra use of the heater (and save some money).