How to properly care for your baby's crib sheet protector and other bedding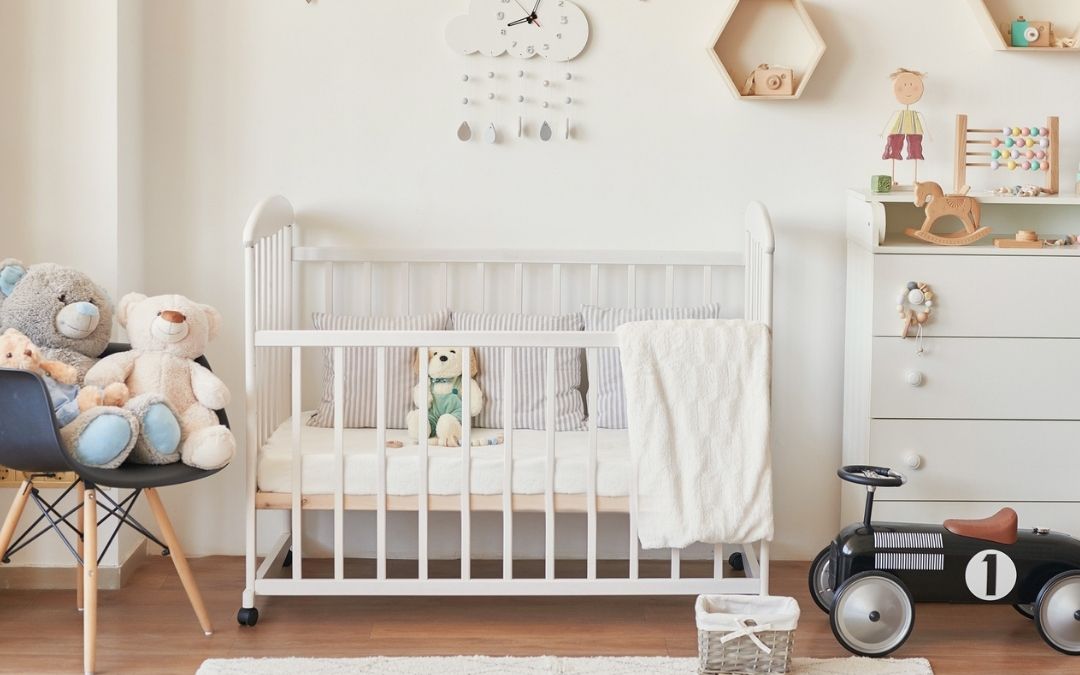 Newborn babies sleep anywhere from 10.5 to 18 hours every day, so it makes sense that you'd want the absolute best crib sheet protectors and other pieces of crib bedding for them. But no matter how high-quality the fitted crib sheets are, they're not going to be comfortable if you don't know how to properly care for them.
Fortunately, we're here to help. Caring for your baby's sheets is part of caring for your baby, especially considering how much time they'll be spending in that crib! Here's a short guide to help you make the most of cleaning and caring for your baby's bedding.
Remove all of the bedding from the crib
If you're going to wash your baby's waterproof crib sheets, you should wash everything else in the crib as well. Depending on the style of crib bedding you have, this could include the bed skirt and untying the crib bumper as well, so make sure you're thorough!
Use a baby-safe detergent for the bedding
Your baby's skin is incredibly sensitive, which means that you shouldn't use any products with a strong scent or intense cleaning agents in them. Once everything is in the washing machine, including hypoallergenic pillow cases if you have them, you should add a small amount of detergent that is specifically formulated for baby bedding and clothing. This will ensure that your baby stay comfortable and healthy while they're sleeping on their clean bedding.
Use warm or hot water for baby bedding
Your baby crib sheets can be washed in cold water, but it's not recommended. Choosing a warm or hot water cycle for washing will ensure that the fabric is better disinfected so that when you transfer the sheets to the dryer and then the bed, fewer germs will be there.
Remember: if your baby is under 12 months old, you should only be using a fitted crib sheet and a crib sheet protector in the bed. Older babies can sleep with blankets and loose sheets, but younger infants risk health complications otherwise.