3 benefits of traveling with a hypoallergenic travel pillow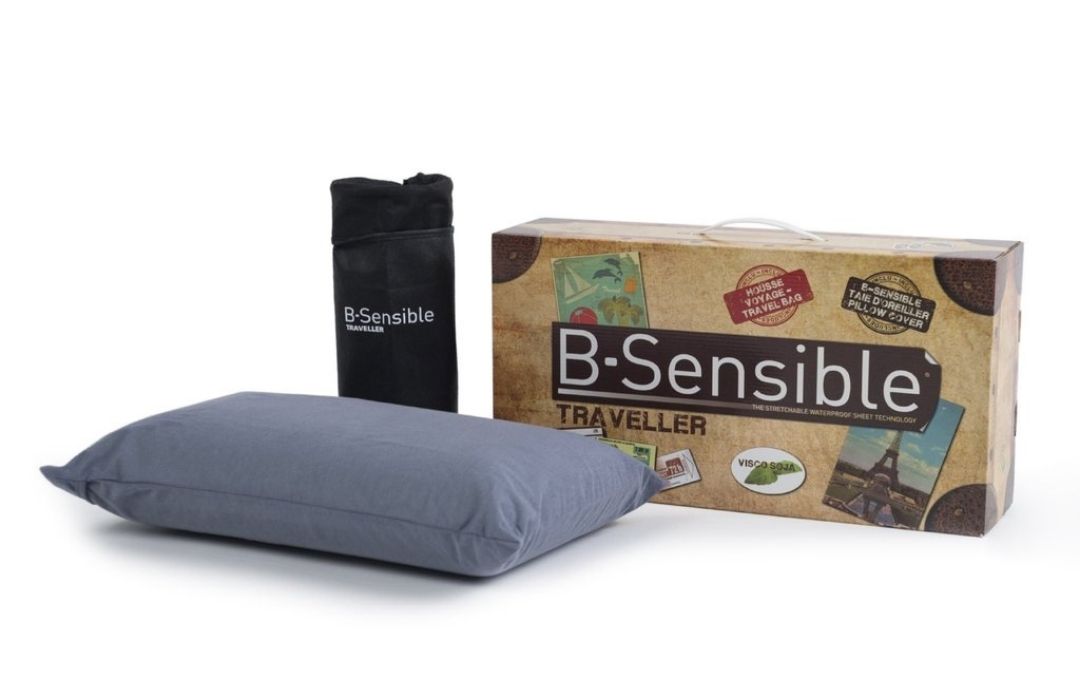 As the world returns to travel, it's imperative to stay well. Whether you utilize a train, bus, or airplane, you want to remain healthy as you nap or sleep during your trip. A bedding and fabric industry expert states that most weavers say the maximum number of threads that are woven into one square inch of fabric is between 500 to 600. For your travels, each square inch of a pillow that you lie and sleep on needs to be fresh and free of foreign bodies that can compromise your sleep and health. Let's delve into some great reasons you want to invest in a hypoallergenic travel pillow for your travels.
Fewer Dust Mites
One of the biggest reasons to invest in a hypoallergenic travel pillow for your travels is because there are fewer dust mites. Have you ever taken a look at photographs of those tiny microorganisms or arachnids that call porous surfaces home? It's certainly not pleasant. Dust mites are not only the bane of allergy sufferers, but they can disrupt what should be a quiet and restful sleep. Hypoallergenic travel pillows, hypoallergenic bedsheets, and even hypoallergenic cases for pillows don't attract or even retain the materials that attract dust mites. Therefore, your hypoallergenic travel pillow will not be a place where colonies of dust mites reside.
Lower Risk of Developing Allergies
As you prepare for a nap on the transatlantic flight you're taking, you ask the airline agent for a pillow and a blanket. You then adjust your position in your chair and recline it to prepare for your nap. However, you have a bit of apprehension in accepting the pillow and blanket offered to you. So, you sit and wonder if that pillow or blanket has been laundered. The truth is, you really have no idea. Having your own hypoallergenic travel pillow on the flight will ensure that you keep allergies at bay.
One of the biggest benefits of hypoallergenic travel pillows is the fact that they don't house or even collect the same allergens that other pillows, sheets, and bedding do. As a traveler, you may experience some fatigue due to travel. You certainly don't want to add to the fatigue with sinus headaches, sneezing, coughing, or itchy eyes due to an allergy from a contaminated pillow or blanket.
Less Odors
Another added benefit to having your own hypoallergenic travel pillow for your travels is having a reduction of odors. When we travel and utilize public vehicles such as airplanes, trains, and buses, we are certainly met with odors that are both pleasant and unpleasant. Thanks to your hypoallergenic travel pillow, you will not have to worry about a collection of foreign objects or odors. Since your hypoallergenic travel pillow doesn't house the same microorganisms that other pillows house, they also don't harbor any odors that can cause allergies or an unpleasant rest. To keep your pillow fresh, only a simple wash and dry will be needed.
For quality hypoallergenic travel pillows and other hypoallergenic bedding that you need, BSensible has them. We also provide a host of bedding solutions for your entire family. Whether you need waterproof cases for pillows, a hypoallergenic waterproof mattress protector, or a crib sheet protector for your children, we have them. Connect with BSensible today for a sustainable and durable hypoallergenic travel pillow and more. You deserve quality hypoallergenic products that will make your travel easy, safe, and healthy.