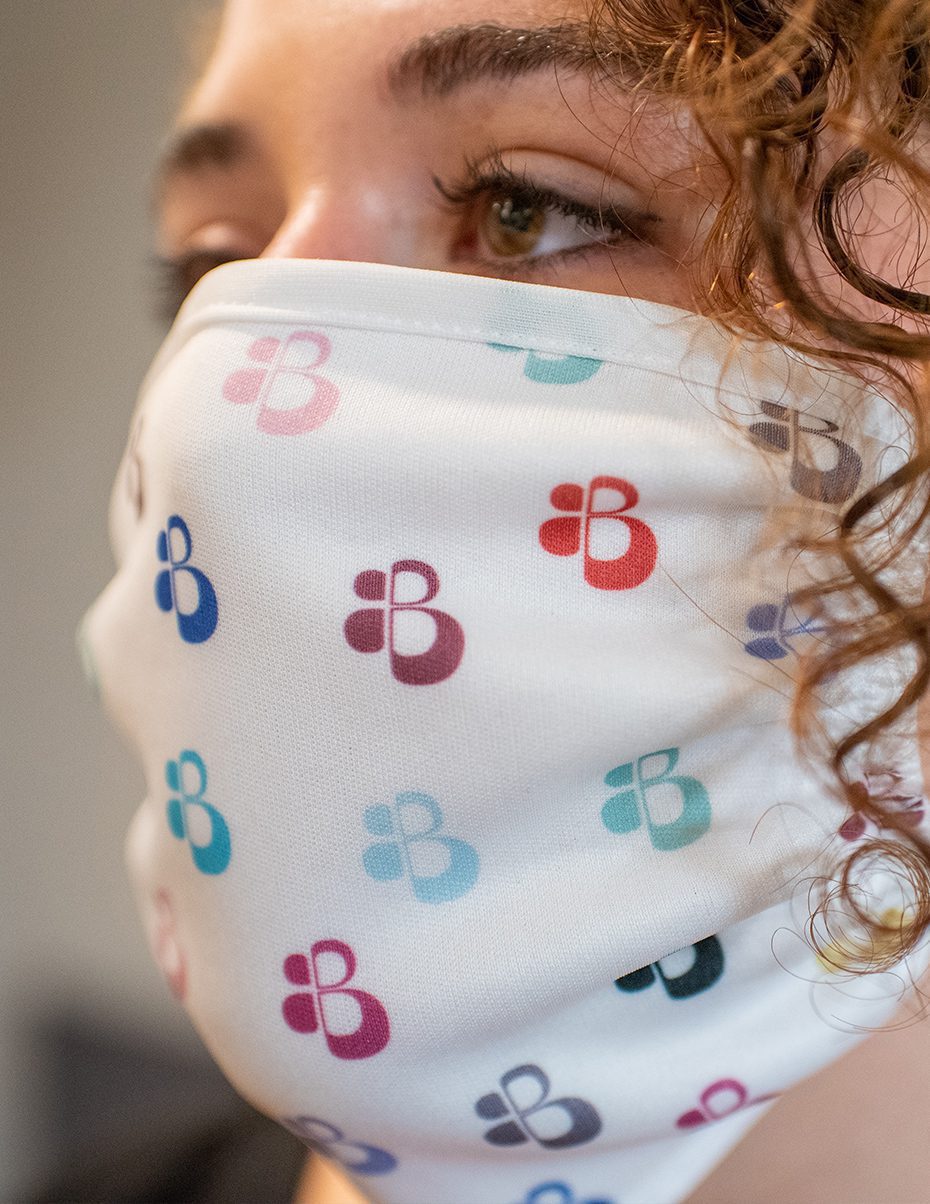 This reusable hygienic mask meets the requirements of the
UNE Specification 0065 Reusable hygienic masks.
This mask is made with a 3D structure fabric, with internal polyester filtering spacer. The fabric in contact with the skin is cellulose fiber of natural origin for maximum comfort. A colored polyester layer has been laminated on the outside.
All the fabrics used in its manufacture are OEKO-TEX® Standard 100 Class I certified.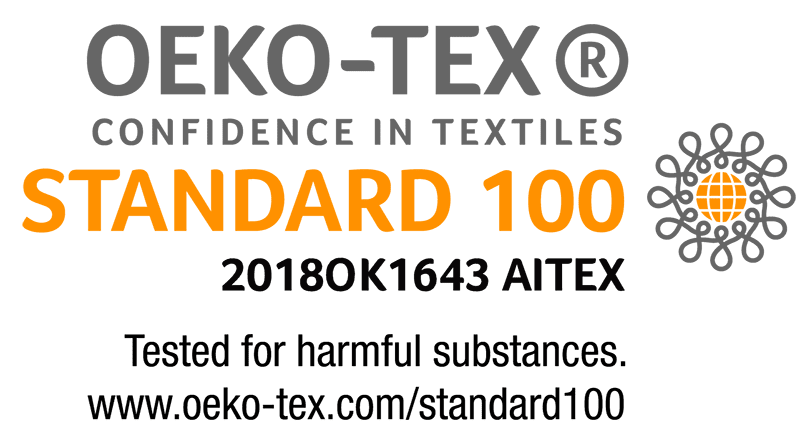 WARNING: This mouth cap is not a medical device within the meaning of Directive 93/42/CEE or Regulation EU / 2017/745, nor is personal protective equipment within the meaning of Regulation EU / 2016/425.

1. To avoid spreading the secretions we emit in our speech, coughs or sneezes or surface contamination.
2. To prevent the person wearing the mask from touching the nasal and/or oral mucous membranes.
3. Bacterial filtration efficiency (BFE) ≥ 90% according to EN14683:2019+AC2019
4. Breathability (differential pressure) < 38Pa/cm2 according to EN14683:2019+AC2019
5. Particulate Filtration Efficiency (PFE) ≥ 92% according to EN149: particles greater than 0.4 microns in diameter (average diameter of 0.4μm).
6. Facial adjustment > 93% (nose and mouth adjustment)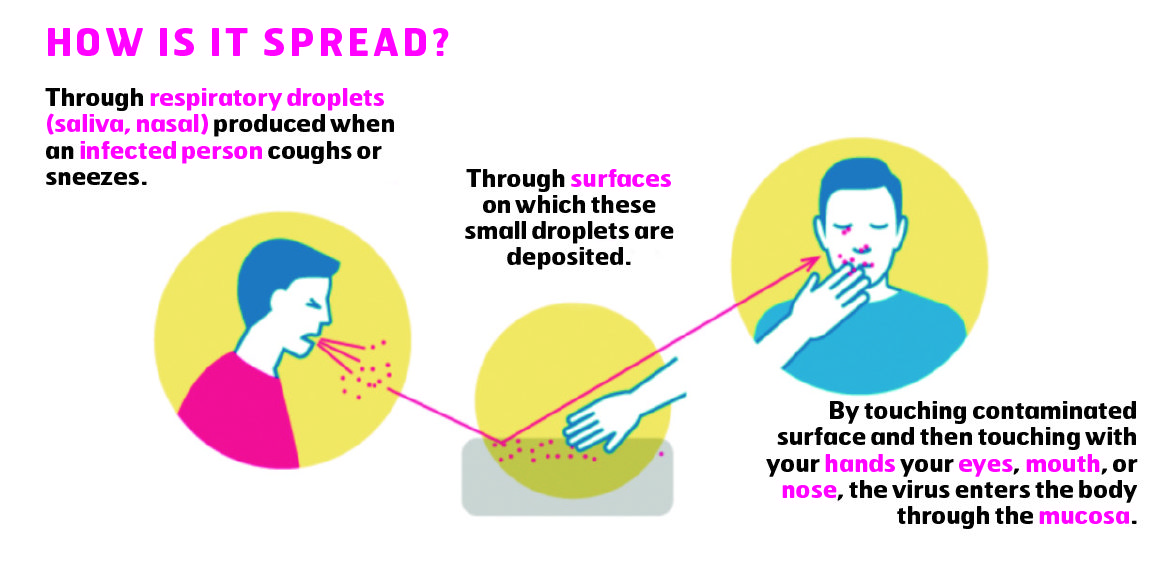 For comfort and hygiene reasons, it is recommended not to wear the mask for more than 4 hours. In case it gets moistened or deteriorated by use, it is recommended to replace it with another one.
The mask should be washed whenever it becomes dirty, moistened or cannot be placed properly on the face.
The mask should not be used if it is dirty or moistened.
If the mask is to be stored temporarily, contact with any surface should be avoided.
It should also not be placed in a waiting position on the forehead or under the chin during and after use.
Recommended for use from age 12. During the placement, use and removal of these hygienic masks they should have the supervision of an adult.
Remind you that the masks must be for personal use and non-transferable.
We recommend scalding in water at 90-95°C for 3 minutes prior to first use.
To improve effectiveness, ensure it is well submerged and avoid air bubbles.
This scalding can be repeated after every use if necessary.
It is recommended to replace the mask after 50 washing or scalding cycles or in case deterioration of the mask is detected.

The mask can be washed up to 60°C

It can be tumble dryed at low temperature whenever needed, but we recommend to air dry whenever possible.


Once the maximum number of washes has been exceeded or in case of mask deterioration, the mask should be disposed of in a container with a plastic bag.