Waterproof topper protector
Waterproof and breathable BSensible® 2 in 1 fitted sheet: fitted sheet + mattress protector
BSensible® uses DERMOFRESH® technology: the perfect combination of the best natural fibre TENCEL™, SMARTCEL™sensitive and an innovative polyurethane membrane that acts like a second skin.
It fits perfectly on the mattress and is as discreet as a second skin. Retains the mattress qualities, whilst being kind to skin.
BSensible® COSMETIC protects the mattress retaining all its comfort and taking care of you and your bed.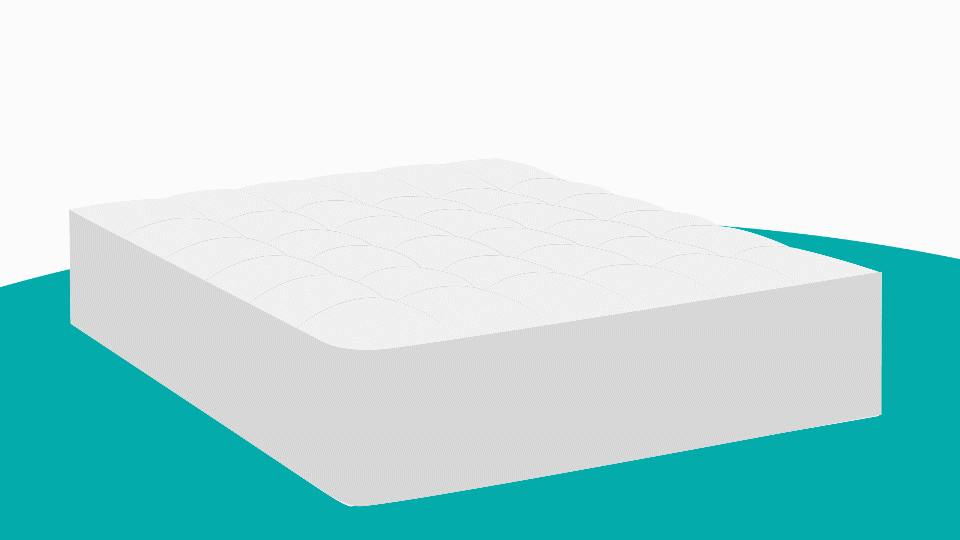 Waterproof
The fine polyurethane membrane prevents liquid from penetrating the mattress at the same time as acting as a dust mite barrier.

Breathable
The fabric acts like a second skin: it doesn't let liquids seep through, and yet it is completely breathable.

Natural
The fabric's surface is 100% natural: TENCEL™/SMARTCEL™sensitive.
Free from chemical treatments.

Dust mite proof
Owing to the fine polyurethane membrane, the fabric acts as a dust mite barrier, preventing the inhalation of the dust mite droppings which cause respiratory allergies.
Free from chemical treatments.

Soft
The surface is exceptionally smooth and kind to skin. Perfect for sensitive skin.

Noiseless
Completely discreet fabric: unnoticeable and noiseless.

Antibacterial
Owing to the TENCEL™Lyocell fibre, with excellent moisture control, and SMARTCEL™sensitive, with its important antibacterial properties, bacterial growth is prevented.
Free from chemical treatments.

Easy care
Machine washable (95 °C whites and 60 °C colours) and can be tumble dried at a low temperature.

Bi-elastic
Elasticated along the length and width of the fabric. It perfectly adapts to the product it protects.

Cosmetic effect
Zinc oxide cares for your skin and naturally supports skin cell regeneration.

Fresh effect
TENCEL™ and SMARTCEL™sensitive fabrics prevent odour-causing bacterial and fungal growth.
Free from chemical treatments.

Respectful towards the environment
The manufacturing process of both the fabric and the finished product is respectful towards the environment.
100% natural surface: TENCEL™Lyocell.
​

DERMOFRESH® technology is a new generation of exclusive technical fabrics for rest. It is the perfect combination between the best natural fibre TENCEL ™/SMARTCEL ™sensitive and the innovative polyurethane membrane that acts as a second skin.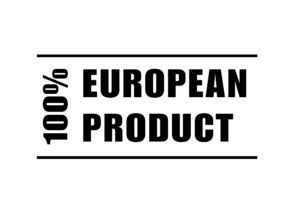 At present, we are the only group in Europe with a completely vertical manufacturing process. It begins in our spinning department and continues in the dyeing, laminating, and sewing departments for the different product ranges.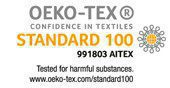 It is an independent quality seal for textile products guaranteeing the absence of products harmful to health and the environment.
The Class 1 classification is the most rigorous and is designed to guarantee the safety of products having intense contact with the skin.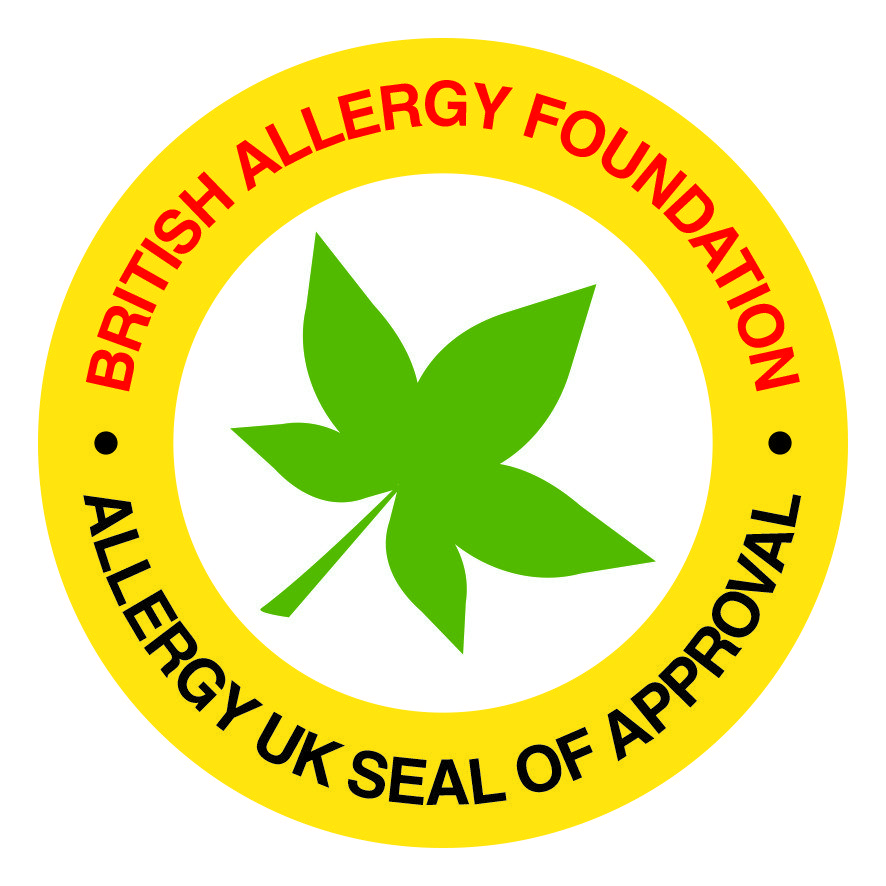 A seal of approval guaranteeing that the product is appropriate for those with allergies.
Product approved by LENZING AG: sustainability and quality guarantee.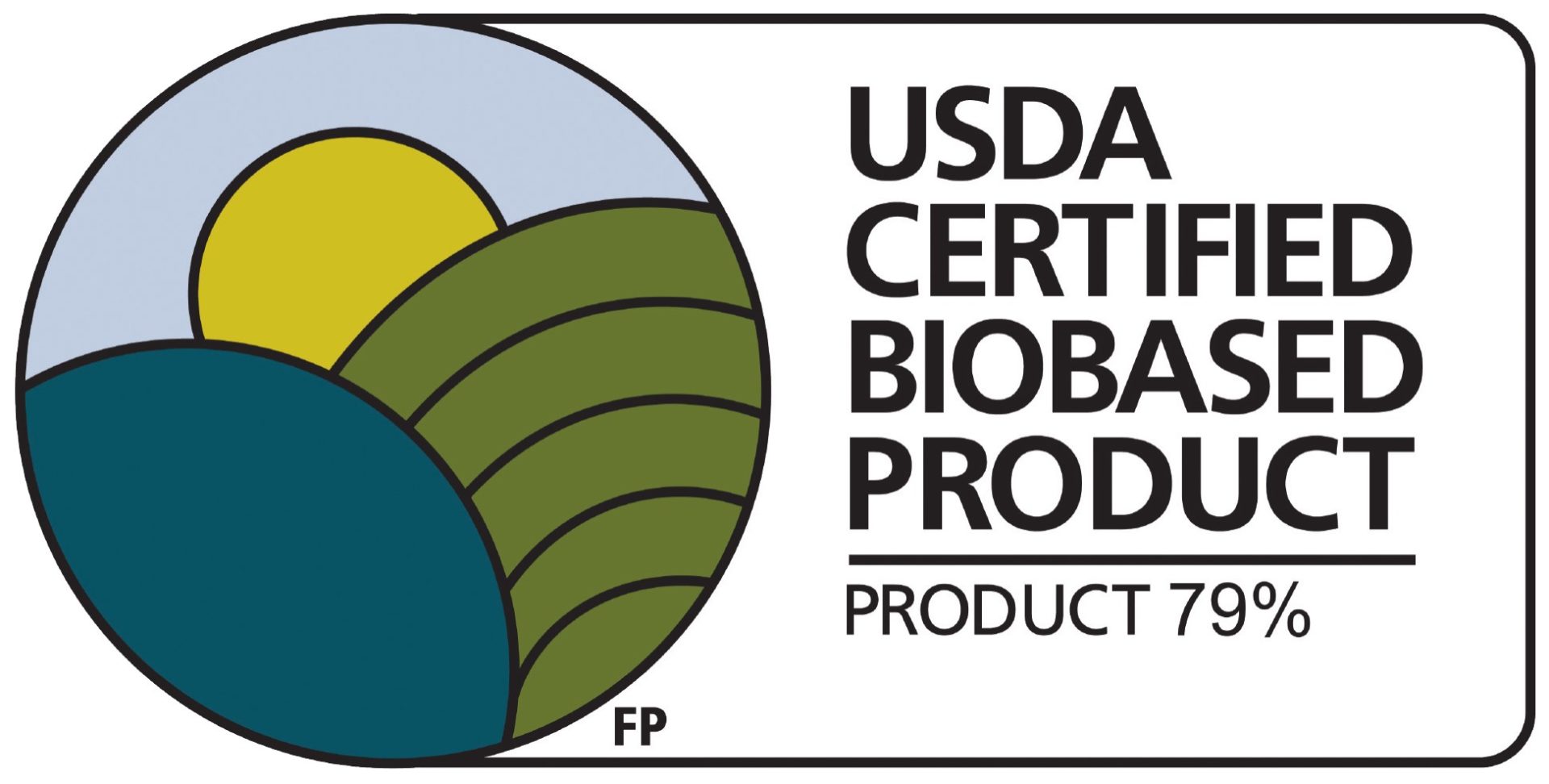 Bio-based product certificate, an alternative to conventional petroleum products.
Fiber of natural and sustainable origin: TENCEL

TM
The closed production system means that solvents are almost 100% recycled.
Second skin membrane
The only membrane that acts like a second skin.
Unique with zinc oxide
Cosmetic and regenerative effect on the skin.
Easy care
Care is simple and convenient.
Cookies
This site uses cookies to ensure that you get the best experience on our website. More information