What Is an Antibacterial Duvet Cover?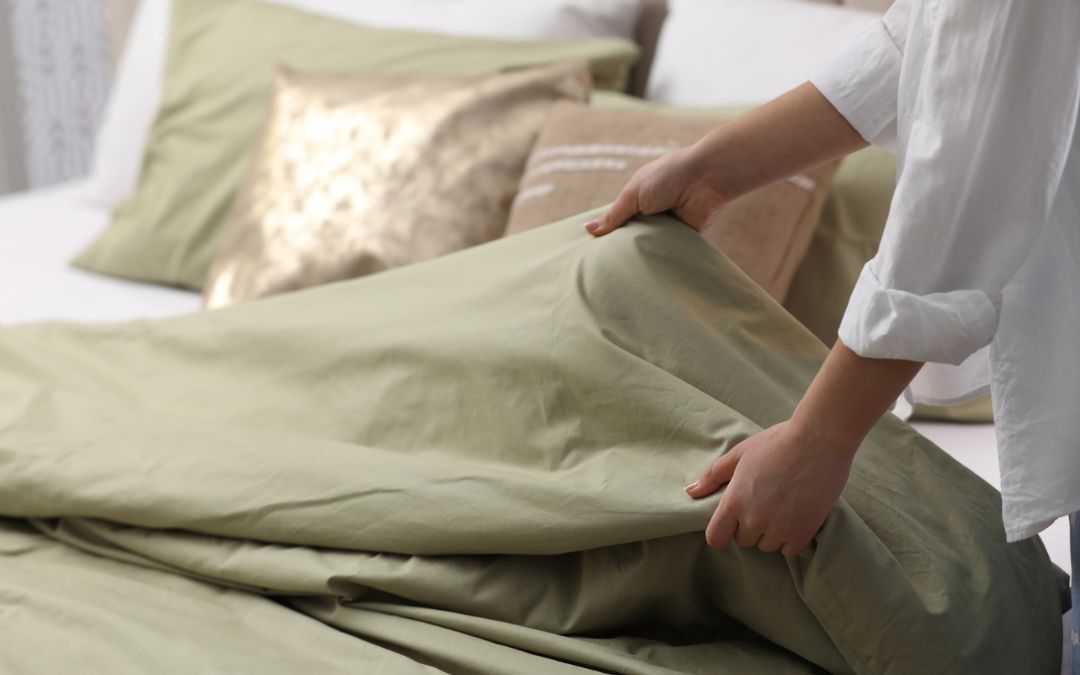 A duvet cover changes the style of bedding, eliminating the need to buy a new comforter. Besides their aesthetic appeal, duvet covers also protect comforters and keep sleep environments free of bacteria. Here is some more information about antibacterial duvet covers and their many benefits.
How Does It Work?
An antibacterial duvet cover is armor against microbes. How does a duvet cover impede bacteria? First, antibacterial materials can kill up to 90 different microbes that may be a health threat while one sleeps, according to Science Alert. Some make the mistake of thinking that the material must be sprayed with some disinfectant, but that step is not necessary.
The antibacterial agent is wound within the fibers of the material. As soon as germs come into contact with the material, they die off; in some cases, their ability to replicate is hindered. Therefore, this type of duvet cover is ideal for those who would like well-protected bedding.
What's the Appeal?
Germs make humans sick and can also be allergens that disrupt sleep. According to the Allergy Institute, about 27% of Europeans aged 18 and older have a skin allergy. This is a growing problem, with more cases of mysterious skin allergies reported every year. There is some evidence that the problem is microbial.
An antimicrobial duvet cover can help control the number of bacteria one is exposed to while sleeping. A duvet cover can be a simple solution for improving one's sleeping space and reducing the risk of exposure to microbes.
Where Can a Duvet Cover Be Purchased?
Not every duvet cover is considered antibacterial. While finding a cover with antibacterial qualities is more difficult, it's well worth it. Since these duvet covers are available in a range of styles and covers, no one has to sacrifice style for a safer sleeping space. Purchase an antibacterial duvet cover through a specialized manufacturer. They will have the best options!
Purchasing a duvet cover is a great way to add some style to any bedroom, and it can be a great form of protection while sleeping, too. Learn more about why antibacterial duvet covers are ideal for any comforter by contacting BSensible today! We're happy to answer customer questions and assist in placing new bedding orders.