Packing 101: why you should take your own bedding when traveling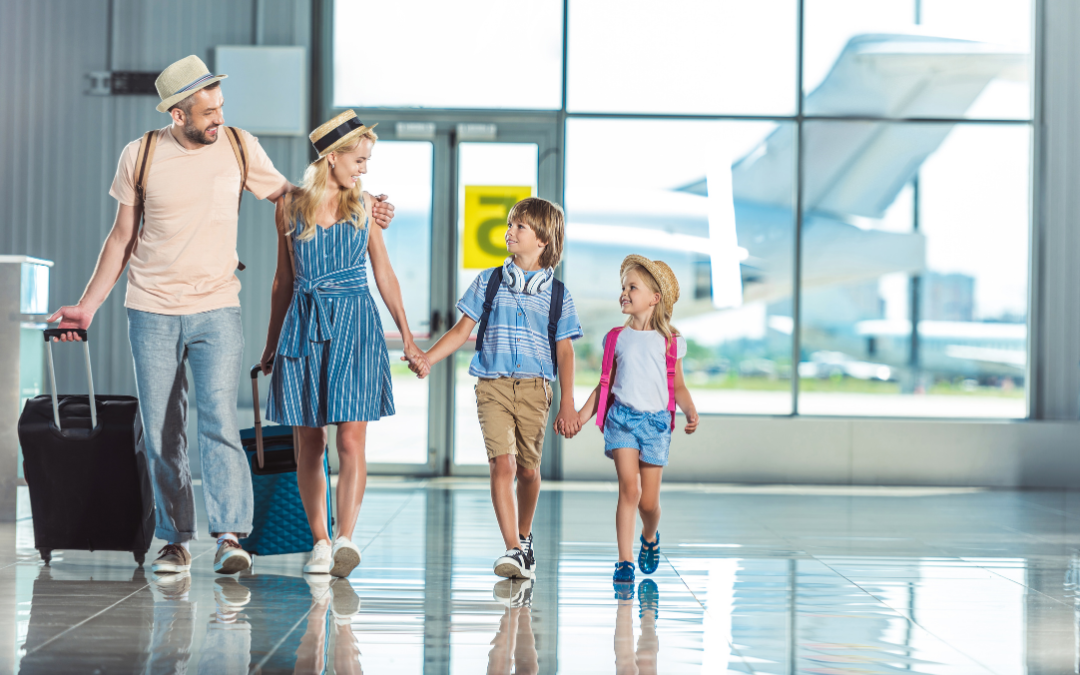 When traveling, many people tend to focus on the destination, outfits, activities, and places to see. However, the importance of comfortable and safe sleep while traveling shouldn't be overlooked. Take a few precautions to avoid sleeping in dirty or badly washed sheets that can harbor bacteria or irritate the skin, by bringing your own sheets with you. Keep reading to learn more.
1. Comfortable airplane flights
For those flying to other cities or countries, you know that sometimes airplanes don't provide customers with blankets and pillows, and if they do, they are generally reused; made from artificial materials that can irritate the skin; or poorly sanitized. To ensure a comfortable rest and avoid a sudden rash, or sleeping on somebody else's sweat or saliva, it's best to pack your sheets and take our TRAVELLER memory foam pillow. This rolled-up pillow takes up minimal space, which makes it ideal for airplane flights.
2. Unexpected delays or layovers
Nowadays, delayed flights are much more common than ever. For many this means spending a few or many long hours in an airport waiting for the next flight or trying to catch a few hours of sleep on the terminal seats or perhaps even on the floor during layovers. If you find yourself in this situation, you'll be glad you brought that extra sheet and pillow. Airports can be packed with bacteria so carrying our TRAVELLER memory foam pillow is a great option as it has antibacterial properties that inhibit bacterial growth naturally and permanently. It also comes with a waterproof pillowcase, perfect for parents traveling with children.
3. Dirty or unsanitized hotel sheets
Not to ruin the fun but a study a few years ago uncovered the disturbing fact that some hotels weren't changing linens between guests. Although sometimes state laws require this, there's no guarantee that they will be changed. In addition, hidden-camera investigations have also confirmed that sheets aren't washed regularly. And if they are, most use peroxide-based detergents, which can trigger skin allergies or reactions. To avoid germs, dirt, dust mites, weird smells, or just the thought of sleeping in sheets with someone else's body grime it's best to just pack your sheets and change them once you arrive at your hotel, Airbnb, or hostel room.
4. Rough, scratchy sheets
Most hotels don't invest in high-quality sheets. This means that you'll most likely sleep in rough sheets that are not at all comfy to rest in. Especially in the upcoming months when the heat is going to be on, it will be a challenge to sleep in these kinds of sheets as they tend to absorb heat. The best alternative to avoid hot sleepless nights when traveling and also if you have sensitive skin is to take your POLARIS waterproof and cooling fitted sheet, which reduces the temperature of the user's skin to around 1°C, achieving a significant improvement in comfort. Its surface is exceptionally smooth and gentle to the skin.
5. Bedding for everyone
When it comes to large families or friends traveling together, sometimes someone will have to sleep on the couch or sofa bed. However, hotels don't always provide enough bedding for all guests which could leave those without a bed to sleep uncomfortably without blankets or pillows too. Bringing your fitted sheets is a good way to avoid this issue while still saving money over buying new ones every time you stay somewhere new. Everyone will be able to sleep comfortably and avoid waking up upset, which means happy traveling for everyone!
6. Traveling with toddlers
Traveling with an infant? In addition to a handful of extra bibs and towels, packing a fitted sheet is great for many reasons. First, you'll keep your baby safe from germs that can be found in dirty or used hotel sheets. Keep in mind that a baby's skin tends to be delicate and to avoid allergies or rashes it is best to take a sheet that is clean and hypoallergenic. Second, toddlers tend to be messy or have accidents spilling water or peeing. By bringing our NATURZINC waterproof fitted sheet for kids you'll feel more relaxed knowing that you won't need to clean or even pay extra cleaning fees for any mess left behind.
7. Ensure comfort and familiarity
People sleep better in their own beds, surrounded by their familiar pillows and blankets. Therefore, bringing your bedding ensures that you have a comfortable sleep. Since travel can be heavy on the body and mind, having something comforting to wrap yourself in after a long day of activities can make all the difference. Chances are, you'll feel much happier wrapped in your familiar soft sheet no matter what stranger's bed or couch you find yourself sleeping on.
Now you know the importance of adding a bed sheet to your travel or packing list. The key is to bring sheets that are soft, waterproof, and hypoallergenic to ensure a comfortable and safe rest anywhere you go. A little preparation before your travels can go a long way to guarantee that you have an enjoyable trip.